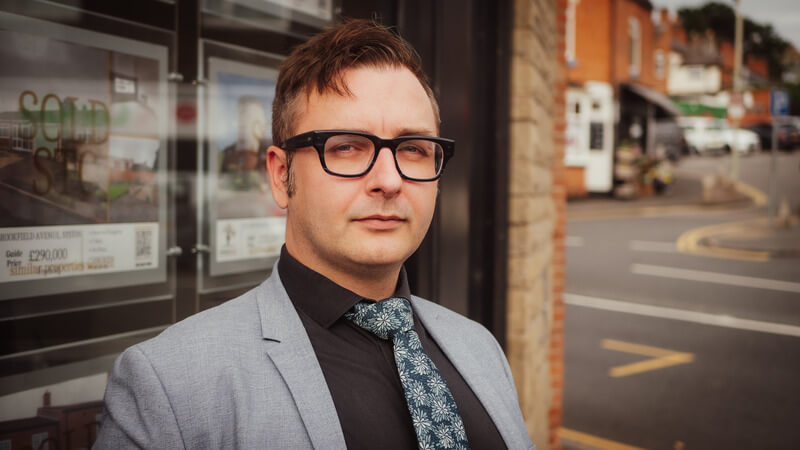 How long have you been in the industry?
I've always had an interest in property and decided to make the move into the industry full-time in 2021 after almost a decade working in education. This helped me to develop great communication, negotiation and presenting skills that allow me to build lasting relationships with people from all walks of life. I've also discovered there are quite a few similarities between chasing teenagers for their homework and chasing solicitors for theirs!

What is your favourite thing about the area?
I've spent the majority of my career working in and around Leicestershire villages and fell in love with the countryside, communities and amenities, (nothing beats a traditional country pub!) The outlying villages provide an excellent prospect for families, downsizers and commuters alike offering outstanding beauty and relaxation whilst also still being able to get an UberEats!

What's your top tips when selling a property?
In this fast paced industry, information is King and ascetics are Queen. Our aim is to get as many eyes as possible on your property and stop their scrolling in its tracks! We achieved this with your help and input, as nobody knows your property better than you. This directly informs our bespoke, unique marketing strategy from photography and videography to descriptions. Another thing we help vendors to do is get things in place for when they accept an offer, having a solicitor in place and having already filled in the necessary paperwork can shave weeks off a completion date!
---